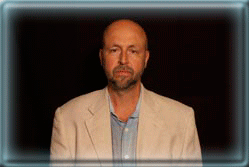 Xybor & the Cosmonauts is the musical muse of Terry Atkinson, a self-absorbed, multi-instrumental musician, songwriter and multimedia "artiste". The music is envisioned, written, played and engineered by me.
The music is infused with diverse musical influences — rock, jazz, fusion, blues, bluegrass and pop. The overall sound draws heavily on progressive and psychedelic rock, ala Beatles, Pink Floyd, Genesis, Bowie, CSNY.
Give it a listen. It is time well wasted.
Enjoy!
****** News and stuff ******
I just completed two new recordings -- "The Lunatics are on the Run" and "I Didn't See It Coming." Lunatics has a harder driving rock sound, certainly from what I usually do. Lyrically, it is commentary of the startling number of shooters attacking crowds of people in various venues. The song was triggered by the June shooting of republican congressmen on a baseball field, but applies equally to any of the events that have occured recently.
Didn't See It Comin' has a nice laid-back Latin flair deriving mostly from a nylon-stringed flamenco guitar. The bass is way cool, nice and round. Lyrically, it is about societal change, much of which is considered as "progressive." But I'm not convinced. The last third has an extended commentary on the profound impact tech has on our lives.
******
On an unrelated note, you likely know the dynamics of the music industry have changed. But the impact on artists is profound. While distribution is cheap, compensation is abysmal. As an example, for each Spotify play, I get about $0.0013. The math to earn even minimum wage is daunting. I love making music, and even now, regardless of the compensation, I do so because it is who I am.
I write, record, and produce about a song every couple weeks. I am fully self-contained, with all the gear I need to develop both audio and video recordings, so my costs to record are not high. But still ...
All of my music is available for listening here, for free. I have set up a "jukebox" for easy access. When you listen to something you like, consider buying a download, conveniently linked by the button on the left. If you are on Spotify or another streaming service, give my music a couple plays. Enjoy it any way you can and share it with your friends. ANY support is welcome.